Salt Away
Kills Salt. Pure and Simple.
Combat salt and prevent corrosion. You've taken the salt – now neutralize it!
Protect your investments! Spray your trucks, plows and spreaders! Salt-Away can be used safely on all metals, aluminum, paint, fiberglass, rubber, plastic, chrome, glass, or any surface exposed to salt. Works on sodium chloride, calcium chloride and magnesium chloride. Will not damage paint or strip wax.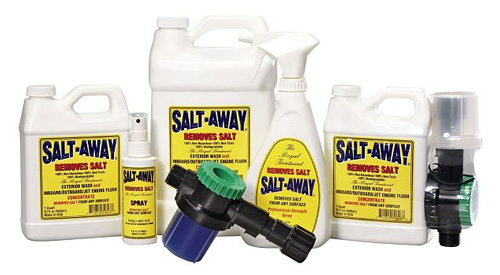 Supplied:
4oz. Spray Bottle
16oz. Spray Bottle
32oz Concentrate
Combo 32oz. Concentrate w/ Mixing Unit
1 Gallon Concentrate
Combo1 Gallon Concentrate w/ Mixing Unit
Mixing Unit
• All pricing is subject to change. Delivery or Pick up is available.
Contact us or call 440-232-1700 for questions or current pricing.